Is your head full of competing thoughts given all that work and life throws at you?  Are you feeling you're not performing and thriving as you'd like?  Do you need help to get a job you want?
From Executive, Mindset & Career Coaching, ILM Coaching and Mentoring Tuition, Coaching Training and Organisational Development and HR.  My consultancy helps you, your teams and your organisation thrive.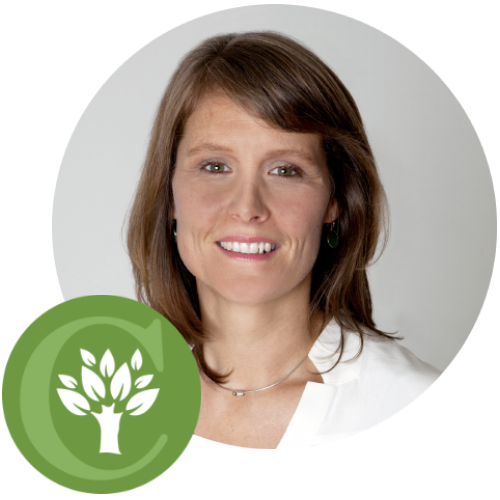 More about Executive, Mindset & Career Coaching
Executive Coaching
I help you take stock, identify what's important, get creative, work through scenarios and key decisions.
I provide support and challenge to build your confidence to 'act' and 'think' differently. Led by your needs I'm flexible in respect of what you want to focus on in sessions, while holding you to account and keeping your own ambitions, sustainability and organisational strategy in mind.
Mindset Coaching
An 'Engage Coach', qualified to use this robust, empirically validated, on-line diagnostic which offers scientific insight into mindset, and a number of psychological constructs which determine success.  Including resilience, self-perception, communication, openness, performance, motivation and commitment.  Its tailor-made for change and development contexts with a focus on confidence, openness and impact.   Using the tool as a basis for our coaching conversations  I help you gain personal insight into your current readiness for change, key drivers for success and barriers to affect positive outcomes.   
Career Coaching
The process of career coaching  put simply – I help you know yourself, what you want and how to get there using a range of coaching approaches, a proven career coaching methodology and specialist career coaching toolkit.  
I help you thrive professionally and personally.
Executive, Career Coaching & Psychometric Assessment - The How, What and Where
Collaboration
A great coaching relationship is collaborative and trusting, and is at the centre of effective professional and personal development.
1 to 1 Sessions
Through a series of 1:1 sessions I find out what matters to you most and where you want to or need to get to.
Goals, Options & Actions
I'll help you set clear goals, identify and make the most of your strengths and work with you to bridge any gaps between where you are now, where you want to be, generate solutions and take action.
Questions, Feedback, Interview Role Play
I do this by asking the right probing questions and providing feedback, benchmarking against job descriptions & competencies. And interview role play. And work to the Association of Coaching Code of Ethics and Good Practise.
What I can help you work on
Coaching is individual to every person the content of coaching programmes and work undertaken will vary.  Sessions can range from one off sessions to 6-8 session programmes – which could include work on;
Self Management
Managing your workload
Improving your ability to adapt to change and deal with ambiguity
Managing your emotions effectively
Critical thinking and effective decision making
Building confidence and self-belief
Breaking unhelpful patterns/self sabotaging behaviours and establishing constructive ones
Improving work/life balance
Creating the right networks
Leading and Managing 
Leading, inspiring, engaging, planning
Working more strategically
Performance measurement
Influencing and communicating effectively
Creating a high performance culture
Empowering teams
Giving and receiving feedback
Building effective relationships
Helping others adapt to change
Preparing to get a New Job or a Promotion
Accelerated Learning, and Achievement of Success following a Promotion
Creation of Direction in Your Business
Coaching Venue/Virtual Sessions
This is often best done off site from a Client's workplace and a suitable venue would be agreed with you in advance. 
Virtual sessions on Zoom and Teams are also available also available and other platforms as required.
Initial Consultation - Free
I would be very happy to have an initial telephone conversation to understand  your needs and establish if coaching is the right development intervention for you or someone you would like to sponsor through coaching.
Initial Session
Duration 1-2hrs
If you are new to coaching I will share in more detail what coaching is and what it's not, and our respective responsibilities in the relationship and how we will evaluate the coaching.
We would then look in depth at what you are hoping to achieve, establish clear goals and start to create a path to get there.    At the end of the session we would agree the right number of sessions to help you achieve your goals and  then we would both sign a coaching contract which records this and states our respective responsibilities.
Following this session I would write up a record of the coaching session which will provide a summary of the areas covered, goals established and actions agreed.
As appropriate I would develop an outline coaching programme, with suggested areas to tackle at forthcoming sessions and activities, e.g. psychometric assessments, requests for 360 feedback, to be undertaken in between sessions.
Subsequent Sessions
Duration: 1-2hrs
At subsequent sessions we will look at how you have progressed since your initial session. While recognising a programme or goals will have been agreed, each session will be driven by you and your needs on the day which we would address, reflect how they sit with what has already been agreed and as necessary make and agree any changes to your goals/programme/coaching contact.
If you have any questions between coaching sessions I am available for short e-mail questions.
Between Sessions - Telephone Coaching
Sometimes you might need a short telephone call in between sessions, rates would be pro-rated to reflect this.
Psychometric Assessments
As a level A and B qualified Assessor I am trained in the application of ability and personality (work personality) tests, which are key tools for professional development and recruitment purposes, including report writing and providing feedback to those who are tested. I partner with Talent Q from Korn Ferry Hay Group for my psychometric testing products, although I am happy and qualified to work with assessment data from other organisations where these have been carried out.
Types of assessment I can generate reports for include:
Dimensions – measure of personality
Elements – verbal, numerical and logical reasoning
Drives – measure of values and motivation
Aspects – competency and ability screening for entry level positions
MultiView – 360 degree feedback aligned to Dimensions
More information can be found on the Korn Ferry Hay Group Website.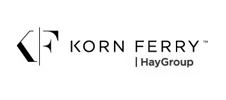 Assessment and Feedback Costs
A key tool for I have used for Coaching purposes is the Dimensions measure of work based personality.
For full administration, interpretation and a 1.5 hour feedback session the cost is £400.00*
Costs do vary from product to product, these would be agreed with clients up-front.
Cancellation/No Show Policy
We do understand that there are sometimes extenuating circumstances but appointments not cancelled within 24 hours of the appointment will be charged for at 100% of the Coaching session fee.
Costs
Working across a number of sectors and with individuals prices do vary. Through a discussion with you we come to an agreed arrangement in line with the value offered.   Discounts are applied to block booked sessions paid in advance.