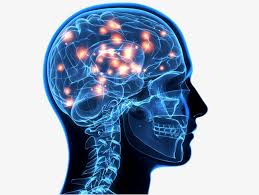 You've attended that 2 day management/leadership training course but are just not seeing the benefits of your new knowledge and skills in action?  
Don't be too hard on yourself – Its your brain….and maybe you should think about getting the support of a Coach.
I've just listened to a really interesting Podcast by Jan Hills on the CIPD Website (1) which explains why and what organisations can do differently to help embed learning using recent findings from Neuroscience.
The Neuroscience
To adopt new behaviours you need to adopt new habits which involves increasing your neural networks and you're not going to do that on a traditional one day or two day programme, that takes a much longer period of time
You will be much more motivated to change behaviour and adopt new ways of working when you have 'insight' for yourself
To create 'insight' you need to have information in context for you, be able to experience the learning in practice for yourself, as well as help to think about how to apply new understandings to your role
If you can be helped to understand what learning means in practical term for you in your role, you'll increase the number of neural networks you have and as a result you'll have a much better chance of applying it in practise!
Other things that will help learning stick – having clear goals after a learning event, monitoring those goals and getting a sense of reward for behaving differently
In summary
Learning is a process which helps you create insights and understanding on how you can apply learning in practical terms – its about embedding habits overtime and celebrating successes.  This is how I work with my clients when Coaching and Mentoring.   Changing habits is not always easy to do, but if you have the desire and you're given the right support, I've seen how rewarding it is for clients – it can also be enjoyable too!
(1) Hills, J (2017), Podcast 'How can Neuroscience help us to understand how we learn in organisations'.  Available at: cipd.co.uk/…/learning-psychology-factsheet.