About Catriona Patterson
A Scot who has settled in the slightly sunnier climes of Wiltshire.  I have worked closely with Executives, Managers and staff for over 2 decades, starting as an HR Generalist in Blue Chip Organisations and more recently specialising in Organisational Development in Local Government.  As a result I have a great understanding of individuals and organisations.   
On the coaching front I have a proven track record in providing one to one coaching, helping senior managers and leaders develop and take action to achieve their professional and personal goals.  Glass ceilings have happily been broken and Inspiring Leadership Awards, awarded as a result!  
I'm MCIPD qualified and an Institute of Leadership and Management (ILM) qualified Coach.   Also an ILM Coaching and Mentoring Tutor.  Additionally, I'm a Member of the Southwest Councils Executive Coaching  and NHS Southwest Leadership Academy Coaching Pools.  And an Associate Executive Coach with Jeremy Gadd Associates.  I volunteer as an Association of Coaching Co-Coaching Facilitator.  I've lectured and mentored at Henley Business School too.
Formally coaching for over ten years, I draw on an ever-growing coaching toolkit which includes; solutions focused, performance, high impact leadership, motivational, systemic, somatic, and well-being coaching.  Also, NLP, and related findings from neuroscience and behavioural science. 
A firm believer that good People Development isn't rocket science and that many core principles of good practise can be applied across industries and organisations to create high performing individuals, teams and organisations.    
I'm in a transitional phase in my own life right now as my son has gone to university and my daughter is  away at 6th form during the week.  My husband and I are learning to adjust and appreciate the many opportunities this exciting new phase brings.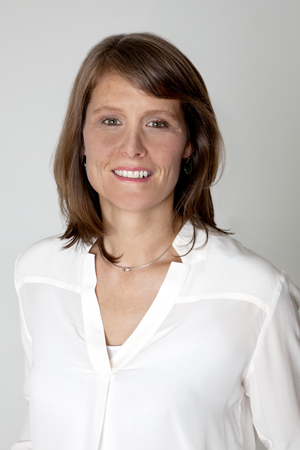 I had a series (6 x 2 hours) of coaching sessions with Catriona to prepare and develop me for a major restructure at work. I was delighted to secure a significant promotion, achieving a long term career ambition for me. I've now settled into my new post, and am about to start a new series of coaching sessions for which Catriona and I are developing clear objectives. I'm looking forward to these, as I know they will be challenging, rewarding and enjoyable.
"I was confused and angry when I first met Catriona and she helped turn me into a professional, driven and successful person who was able to get the job she wanted. Catriona worked to my needs and helped me set clear achievable goals. We worked on my CV and my interview technique, focussing on where I needed to be. With her help and professional guidance I was able to clearly see the way forward and succeed in getting a highly sort after career move. I could not put a price on the work that we did together. She is an excellent and intuitive coach who will challenge you to make the best decisions for you and your career."
Catriona is a good listener and excellent communicator. She gave coaching support and mentoring which helped during the transition period between roles. Catriona was really good at giving me the time to understand my situation, and helped me through a difficult period of adjustment in the business. She managed to ask the right questions/scenarios to work through managerial issues to work out a pathway on which to go forward.
Catriona was always available to give me support as well as challenge, and provided guidance when I asked for it.
Catriona applies her knowledge and practice with a strategic focus. She cares about people and understands what needs to be present to access the potential in individuals, teams and organisations. I have worked alongside Catriona on a range of change initiatives involving a number of agencies where Catriona has always added great value. She has a wealth of experience and a passion for continually developing her practice.
Catriona delivers her role as a personal coach, mentor and OD consultant with passion and dedication. As a senior manager, I've worked closely with her over the past five years. Catriona demonstrates excellent communication skills and consistently exceeded targets on the project work I commissioned with her. On a personal level, she's charismatic and articulate, both qualities that have served her well in her role as an HR and OD professional.
Catriona cares deeply about personal development and really invests in helping others to grow. She always works with integrity and is a highly perceptive person. Her feedback and support has helped me to gain greater insight into my own perspectives, strengths and development areas. In addition, she has a balanced approach, knowing when to support/encourage and when is the right time for a greater push/challenge. Thank you Catriona!
Catriona is approachable and lovely to work with. In my line of work, I have always dabbled in a multitude of different genres and types of industries, and considered specialising in, and with her help, I was able to really laser in and make key decisions, based on my strengths, experience, personality type and personal goals. Highly recommend!